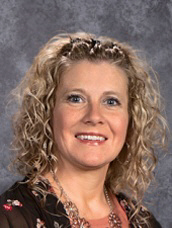 Email Address: milnerl@clay.k12.in.us
My name is Lisa Milner. I have a degree in English and health education. I attended Indiana State University for my bachelor's degree, but I have also taken master's level classes at Indiana University and Indiana Wesleyan. I started my teaching career here at Northview High School, and I have taught for twenty years. I have taught various classes over the years including: yearbook, journalism, sophomore and junior English classes.

I love teaching English, and reading is a great passion/hobby of mine. I enjoy encouraging a love for reading in my student's lives, and I try to engage them by reading a variety of required literature but also something on a topic they enjoy to read. My goal for my students is not only to teach them, but to provide to them a safe environment in which to learn, ask questions, and grow throughout the year. I believe that all students are capable of learning, and I try to challenge and engage them in various ways throughout the lessons I teach.

On a personal note, I have been married to my husband, Bill Milner who is the Director of Technology for the corporation, and we have two children who attend Clay Community Schools.