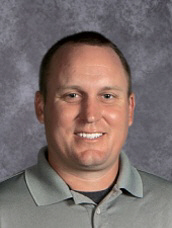 Email Address: raetzma@clay.k12.in.us

Phone Extension: 1250
My name is Mark Raetz. I have taught at Northview High School since 2013. I am currently the Internship and ICE coordinator, and also help in the office with discipline. I am the head football coach and head boys track & field coach as well.

Prior to Northview, I spent six years at Terre Haute South High School (2007-2012), one year at Centerville High School in Ohio (2006), and five years on active duty in the United States Air Force (2001-2006).

I earned my bachelor's degree in 2001 at the United States Air Force Academy, my master's degree in 2004 at Wright State University, and I am a 1997 graduate of Terre Haute South High School. My wife Carol is the health careers teacher at Terre Haute South, and we have three children--Jake, Annie and Max.