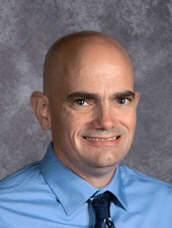 Email Address: eppertr@clay.k12.in.us
My name is Randy Eppert. I began my teaching career at Greencastle High School in the fall of 1994, and have been teaching at Northview since the fall of 2002. I have taught nearly every math class that we offer, but currently teach Algebra 1, Algebra 1 Lab, AP Statistics, and AP Calculus.

I am an alumni of Northview High School (class of 1989) and graduated from Purdue University in 1994 with a Bachelor of Science in mathematics with a minor in Physics and Seccondary Education. I earned my Masters degree from Indiana Wesleyan University in 2000.

I am married and have 3 children which attend Clay Community Schools. In my free time, I enjoy running and watching sports.