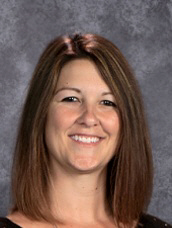 Email Address: barrli@clay.k12.in.us
Hello! My name is Lindsey Barr. I have been teaching at Northview in the math department since 2007. I graduated from Indiana State University with a BS in Mathematics Edcuation in May of 2007.

I am one of those unique math teachers in that I have not always loved math. When I was in high school, math was actually my least favorite subject. I moved around a lot because my father was in the military so I had a lot of holes in my math education. I never dreamed that I would be a math teacher one day. I took a class in my first year of college that filled in all of the holes I had been missing and that is when I realized how fun math could be if you gave it a chance. That is also when I realized I wanted to help other students who had "holes" in their math education.

I have been married since 2014. My husband and I are dog lovers and we have two boxers. We love to travel and do so as often as we can. One of my favorite past times is going to new places and new resturaunts and sharing my experiences with family and friends.