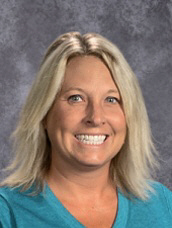 Email Address: goffem@clay.k12.in.us
My name is Emily Goff. My degree is in Kinesiology from Indiana University, with a major in coaching from Ball State University. My teaching career starting in 2004 in a special education classroom in Terre Haute. In January of 2005, I started teaching Physical Education at Northview.

On a personal note, I have been married to my husband, Alan for 15 years. He works as a marketing consultant for WTHI. We live in Brazil and have two sons, Brayden and Carter. We spend a lot of time watching them play basketball and baseball.

The reason I got in to teaching physical education was to help students enjoy being active. I like all sports and exercising. I truly love my job and working with high school students! Hopefully all my students leave my class with the knowledge of how to stay physically active after leaving high school.