Mr. McDonald Guidance Director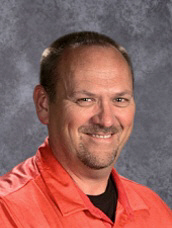 My name is Scott McDonald. I am happy to introduce myself as the Guidance Director at Northview High School.

I was born in Las Vegas, NV but attended Forest Park Elementary, Brazil Junior High and graduated from Northview High

School. I received my Bachelor's Degree in Criminology from Indiana State University. I worked 12 years at the Putnamville

Correctional Facility. I received my M.Ed. in School Counseling in 2001. I am really enjoying encouraging all students to strive

for their personal best. I am thrilled to be working with the students, teachers, administrators, and parents whom all haveinvested time in every student at Northview. My spare time is spent announcing football, volleyball and basketball games, as well as serving as an assistant baseball coach. I have coached baseball 23 years, 10 of which I was the head coach. I was also the head volleyball coach for 9 years.