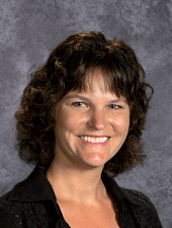 Email Address: sutherlj@clay.k12.in.us
My name is Joni Sutherland. I am a graduate of Indiana State University with a double major in Art Education and Graphic Design. I completed my Masters of Curriculum in 2006 from Olivet Nazarene University. I began teaching at Northview in 2005 and I teach Ceramics I, II, III, and IV, Introduction to Two-Dimensional Art, Introduction to Three-Dimensional Art, and Art History.

Teaching has always been a part of my life because I grew up with both parents being teachers. I enjoy helping other be successful and watching them learn and discover new things they never thought possible. I hope to show students that a creative person has an advantage in any career field and that proper education should promote creativity.

Outside of the classroom, I sponsor Art Club, Fellowship of Christian Athletes and Fine Arts Academic Super Bowl. I also am involved in the volleyball program and coach the eighth grade team at North Clay Middle school. Besides work, I am a wife and mother. I have three children and a wonderful husband.