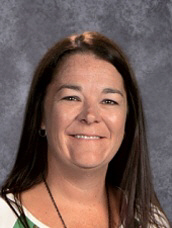 Email Address: mishlert@clay.k12.in.us

(812)448-2661 x1305
Hello, My name is Tia Mishler and I teach Math at Northview HS. I am a graduate of Northview and after leaving high school I briefly studied engineering at Rose-Hulman. I then decided to persue my passion for teaching and graduated from Indiana State University with a math education degree. I then earned my Masters in Education from Indiana Wesleyan in 2006. I have been teaching for Clay Community Schools since 2001.

I teach Algebra 1 and Algebra 2. I also teach Algebra Lab. In all of my courses I try to prepare the students to be independent, productive citizens.

On a personal note, I was born and raised here in Brazil and have lived here all of my life. My husband Chris and I have one child, Grace that attends North Clay. I love living and teaching here and believe that small town values are very important. I also enjoy spending time camping (glamping) with family and friends.