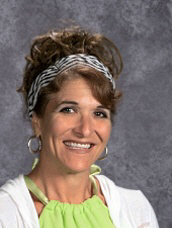 Email Address: rebergro@clay.k12.in.us
Welcome to Mrs. Reberger's English 10 class.

Mrs. Reberger has been teaching secondary English since 1998 in several schools including West Vigo, Terre Haute North, Area 30, North Clay, and finally Northview. She is a graduate of Indiana State University and holds a Bachelor's degree in Secondary Education with a major in English and a minor in World Civilizations.

She was born in Brazil, moved multiple times while in school, and returned in time to graduate from Northview. She is married, has two children who both graduated from Northview, and who have continued on in colleges around the country.

While in Clay County, she has taught Seventh, Eighth, Freshman, Sophomore, Junior and Senior English, World Civilaztions, and Earth Space Science, but has also taught Journalism, Yearbook, and Mass Media. She enjoys reading, writing, cooking, and traveling when not spending time with friends and family.