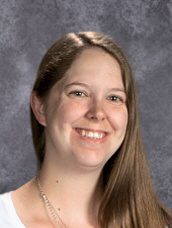 Email Address: braswellwh@clay.k12.in.us
My name is Whitney Braswell. I am a special education teacher at Northview High School. I have been teaching for 8 years, and am currently in my 5th year at NHS. I graduated from Saint Mary-of-the-Woods College with a bachelor's degree in special education in 2010 and a Master's of Education degree in 2013.

I teach in the Mild Functional classroom setting. My classes include basic skills classes for students who are working toward a Certificate of Completion.

I have been married 2 years and have 2 children. My husband and I both grew up in the Brazil area and graduated from Northview in 2006. I enjoy being able to teach in the community where I grew up and am thrilled that my children will also graduate from Northview.