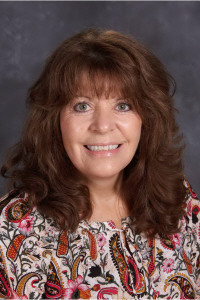 Email Address: thompsonp@clay.k12.in.us
I would like to take this opportunity to introduce myself. My name is Paula Thompson. I earned my educational credentials at Indiana State University which include a Bachelor's Degree in Elementary Education and a Master's Degree in Special Education specific to Learning Disabilities. I find great pleasure in helping students become problem solvers, supporting them when subject matter is challenging, and observing them as they independently and successfully jump academic hurdles that once stood in their way.

I have two adult children, four grandchildren, and a cat. I enjoy spending time with family and engaging a variety of academic and non-academic activities with colleagues. I also find pleasure in reading non-fiction, learning how to create DIY projects, and spending time outdoors.