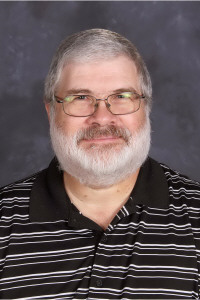 Email Address: truer@clay.k12.in.us
My name is Russ True. I have lived in and around Clay County my entire life. My father was a Methodist minister and we moved around quite a bit, but it was always in and around the Clay County area.

I graduated from Staunton High School in 1977 and Indiana State University in 1981. I taught for 2 years in North Montgomery and then moved back to Clay County. I taught math for 1 year at Van Buren before we consolidated and have been at North Clay ever since teaching Computer Literacy and Math.

I married my wife Leanne in 1979. We have 4 children (Nikki, Dustin, Jason, and Allie) and 10 grandchildren.