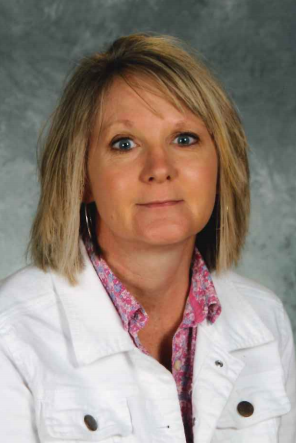 Email Address: kissings@clay.k12.in.us
My name is Sarah Kissinger. I have a Bachelor of Science degree in Math Education from Indiana State University. I worked in St. Louis teaching for 5 years before taking time off to raise my children. In 2009 I started teaching 7th & 8th grade math part-time at NCMS. I started teaching full time 8th grade math and Algebra 1 in the 2011-2012 school year.

I love math and I am excited to have the opportunity to share my passion for math with my students. Everyone is capable of learning math if they give 100% effort and have a positive attitude. These behaviors are my daily expectations.

I have been married to my husband, Ted, since 1989. We lived in St. Louis and moved to Terre Haute in 2004 to be closer to my family in Benton County. We have 3 children, Jake, who recently returned from Nicaragua, Olivia, a senior at Kent State, and Abby, a senior at Terre Haute North high school. I enjoy reading, exercising, spending time with my family, cheering on the Green Bay Packers, and watching Abby dive for the swim team and pole vault for the track team.