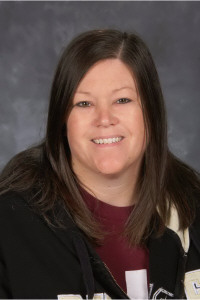 Email Address: anderslu@clay.k12.in.us
Hello. My name is Lu Anne Anderson. I have been a teacher for 20 years, and at North Clay Middle School for 11 of those years. I am a 1994 graduate of Rockville High School and a 1998 graduate of Purdue University. My teaching degree is in Physical Education and Health Education.

I am married and have three children (Cory (18), Kyle (17), Kaitlyn (16)). My husband, Brent, is the principal at Shakamak Jr.-Sr. High School. We both enjoy attending various school events and watching our children in extracurricular activities. We have lived in my husband's home town, Linton, for the past 15 years.

I have been teaching 7th and 8th grade Physical Education at North Clay Middle School for the past 11 years. I am also the Physical Education/Health Department Head at NCMS.