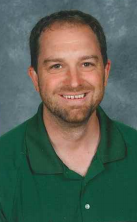 Email Address: setliffj@clay.k12.in.us
My name is Jason Setliff. I was born and raised in Terre Haute. I have been teaching for seventeen years, 11 of which have been here at North Clay. I am fortunate to be able to wake up every day and do something that I love to do! I also feel fortunate to be a part of this community through teaching and coaching various sports throughout my career here.

My lovely wife Laurie and I have two beautiful daughters, Maggie who is 15 and Mia who is 9. My wife has also dedicated her life to education, as she is a School Counselor. My hobbies include coaching basketball here at North Clay, exercising, and spending time with my family.