Elementary School Counselor - Mrs. McCracken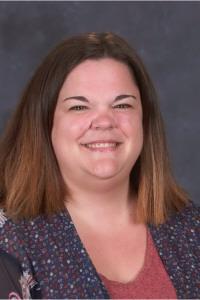 Phone:
Email:
Degrees and Certifications:
Mrs.

Lynell McCracken

My name is Lynell McCracken and I am the Elementary School Counselor for Clay Community Schools. Ever since I have started at Clay Community, all the teachers and staff have been very welcoming and so much fun!

About ME:
Before I started as a full-time Elementary Counselor, I completed my School Counseling Master's Degree at Indiana State University. After completing my degree, I worked at Wabash Valley Alliance as a school based case manager in the South Vermillion School Corp. Working in mental health, I learned lots of important skills and worked with students, families, schools, and communities. I also have an undergraduate degree in elementary education from Indiana State University.

I am married to a tech savvy guy named Joe and we recently welcomed our daughter Amelia into our crazy little family. We also have 2 cats (Cali & C2) along with 2 dogs (Einstein & Luna). I am really involved with my community and volunteer for various organizations. In my free time (few and far between) I like to bake!

School Counseling Program:
I run multiple groups in each grade level to help students build strong social skills, coping skills, study skills, attendance skills, anti-bullying techniques, friendship skills, and MORE!
I also meet with students on an individual basis
I link families up with resources to help them with everyday living
Please contact me ANYTIME! I am here for all my students!
Feel free to send me an email at mccrackenlyn@clay.k12.in.us
If your child meets with me at school, I have uploaded some items to do while we are home. Please contact your child's teacher or myself for the "google classroom code."