Elementary School Counselor - Mrs. McCracken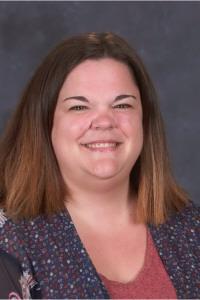 Phone:
Email:
Degrees and Certifications:
Mrs.

Lynell McCracken

I will be taking maternity leave beginning at Christmas Break and plan to return in March. If you have any questions, please contact the principal in your building.

My name is Lynell McCracken and I am the Elementary School Counselor for Clay Community Schools. Ever since I have started at Clay Community, all the teachers and staff have been very welcoming and so much fun!

About ME:
Before I started as a full-time Elementary Counselor, I completed my School Counseling Master's Degree at Indiana State University. After completing my degree, I worked at Wabash Valley Alliance as a school based case manager in the South Vermillion School Corp. Working in mental health, I learned lots of important skills and worked with students, families, schools, and communities. I also have an undergraduate degree in elementary education from Indiana State University.

I am married to a tech savvy guy named Joe and we have 2 cats (Cali & C2) along with 2 dogs (Einstein & Luna). I am really involved with my community and volunteer for various organizations. In my free time (few and far between) I like to bake!

School Counseling Program:
I run multiple groups in each grade level to help students build strong social skills, coping skills, study skills, attendance skills, anti-bullying techniques, friendship skills, and MORE!
I also meet with students on an individual basis
I link families up with resources to help them with everyday living
Please contact me ANYTIME! I am here for all my students!
Feel free to send me an email at mccrackenlyn@clay.k12.in.us