Classroom Links
I am a teacher dedicated to building a positive classroom that is welcoming to both students and their families I am a caring and excited teacher dedicated to providing an atmosphere conducive to academic and social success. I am a motivated and goal driven professional who has the ability to build positive relationships with students and family members.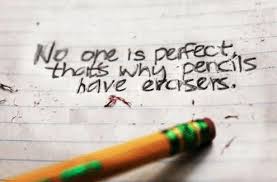 CURRENTLY WORKING ON:

As we have worked on the eLearning days, we knew it would be necessary to work out the details. We thought it would be a great tool as we go into the winter months, and here we are able to use it with this current world wide crisis. That said, please be patient with me as I try to navigate more uncharted waters. I am going to try to give a good explanation for accessing eLearning content.

The eLearning content will be posted on classroom.google.com, a link is posted under the link tab.

I sent home student usernames and passwords as well as the class code. The class code "should" NOT be necessary. I had a student early in the year insist that the site did not work without it. As far as I know it does, but you are the one looking at the device giving the error sign. If that is the case then, it must not work. That said, the student should log into Google Classroom with their username and password. This is how it should work, I'll use a fake login for example:

username: fowlin1234

password: fl@4321

Log in information that is typed into the box: fowlin1234@clay.k12.in.us

Password information that is typed into the box: fl@4321

The school year is officially in the second half and we have been working hard on our state standards and ILEARN preparations. I would like to take a moment and explain what that means. The standards I teach from the beginning of the year until the last day of school are dictated by the IDOE. The focus at this time is understanding those concepts that have been taught as well as how it will look on the test. I feel as though students are more prepared and less anxious if they have been responding to similar questions and format. We use their school laptops as much as possible because it gives them practice typing. I have heard people say students are well versed with computers. I do not necessarily agree with that statement. Students play games well. They are able to manipulate basic operations such as turning the computer on and off. They do not always possess the skills of actually typing words and navigating the search engines. That is what is meant by ILEARN preparations. It is not that I focus on test questions, it's giving students as many tools as possible to be successful.

I can't believe we are this far into the year! I can't think about it too long or I will get emotional. It will be hard to give them up!
Email Address: fowlerlin@clay.k12.in.us