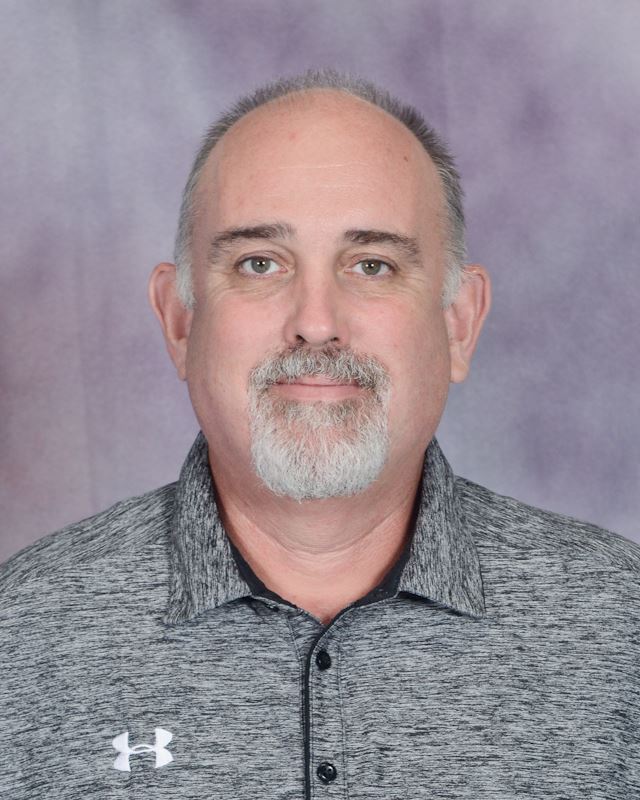 Email Address: johnsoncl@clay.k12.in.us
My name is Clarence Johnson. I am the Spanish teacher here at Clay City Junior/Senior High School. I am also the Boys' Varsity Golf Coach.

Upon graduating from Worthington – Jefferson High School, I entered the U.S. Army, which is where I learned to speak Spanish. While I was in the Army, I was a Military Intelligence Signals Intelligence Voice Interceptor. After my tour in the U.S. Army, I enrolled at Indiana University in Bloomington, IN where I received degrees in Political Science as well as Spanish. In addition to Spanish teaching credentials, I also have credentials to teach U.S. Government, World Civilizations and Junior High Social Studies. Before I began my teaching career, I worked several years at General Electric in Bloomington, IN.

I began teaching here at CCHS in 2014. Prior to teaching here at CCHS, I taught for 13 years at Union Junior/Senior H School in Dugger, IN. During my years at Union, I served as Varsity Baseball Coach (10 years), Junior Varsity Boys' Basketball Coach (4 years), Varsity Boys' Basketball Coach (3 years), Boys' Varsity Golf Coach (2 years) and I was the Athletic Director for the last 2 years that I was there.

I love teaching Spanish. The thought of being able to help students try to learn about other cultures and communicate in a foreign language is amazing. It's wonderful to see that look in a student's face when they get it and can iterate a thought of their own in a foreign language. Teaching a foreign language is like opening another door to a whole other world of possibilities for students.

I am married to my best friend in the world, Cassandra. We enjoy travelling and getting away for a few days and spending time together. I enjoy just about any outdoor activity. Golfing and fishing would probably rate as my 2 favorites.