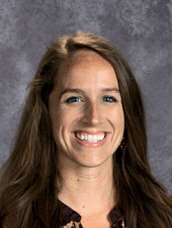 Email Address: schulerem@clay.k12.in.us
Hey there!

My name is Emily Schuler. I'm originally from Indianapolis, Indiana. I attended Hanover College where I focused on English and History.

I moved to Mississippi and completed the Mississippi Teacher Corps. During my time in Mississippi, I taught English 9, 10, 11, and 12 in addition to Composition, Learning Skills, and multiple after-school courses and programs. I coached softball, boys soccer, boys track, and girls soccer at the high school level.

After teaching for several years, I served as a building-level administrator in an elementary school. I earned my MA in Curriculum & Instruction as well as my EdS in Educational Leadership through the University of Mississippi.

I returned to Indiana in 2015. I began my coursework for my EdD in Educational Leadership through Indiana University.

I currently teach English 9, 10, 11, and 12 at Cumberland Academy, as well as serving as the yearbook sponsor at Northview.