Ms. Casassa-School Counselor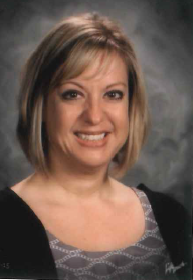 Email Address: casassac@clay.k12.in.us
My name is Christy Casassa. I am currently one of the Guidance Counselor's at Northview High School. I have been in the education field for 20 years and have lived in Brazil my entire life. I am very invested in my community and helping our students become successful adults.

I graduated from Indiana State University in 1997 with a Bachelor's Degree in Elementary Education and Special Education (mild disabilities) K-12. I worked with special education students of varying disabilities for 14 years. I later continued my education at Indiana State University and received my M. ED. in School Counseling in 2006. I have been doing this for the past 6 years.

Along with working with high school students in a counseling capacity, I am also fortunate enough to be able to work high school and elementary students through the after school Big Brothers, Big Sisters program.